I needed a way to limit the top speed of the Haiboxing HBX 12891 RC car, for control training purposes. Since I haven't found any solution, I wrote this guide to help others looking.
The easiest solution I've found is to electronically limit the potentiometer range for the trottle.
The potentiometer resistance is 5kOhms. Use this schematic:
https://www.diystompboxes.com/analogalchemy/emh/emh.html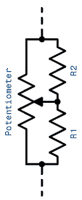 Decided to use the AUX channel button on the controller, since it seems not used in the receiver. (Some say they use this channel to turn on/off the lights on the car, but I haven't yet dismantled the receiver to see where that can be hooked up)
Here is how it looks with the resistors wired. The button just disconnects the yellow wire (pot cursor) from the resistors. The resistors remain tied in parallel to the potentiometer outer pins, but this does not affect anything.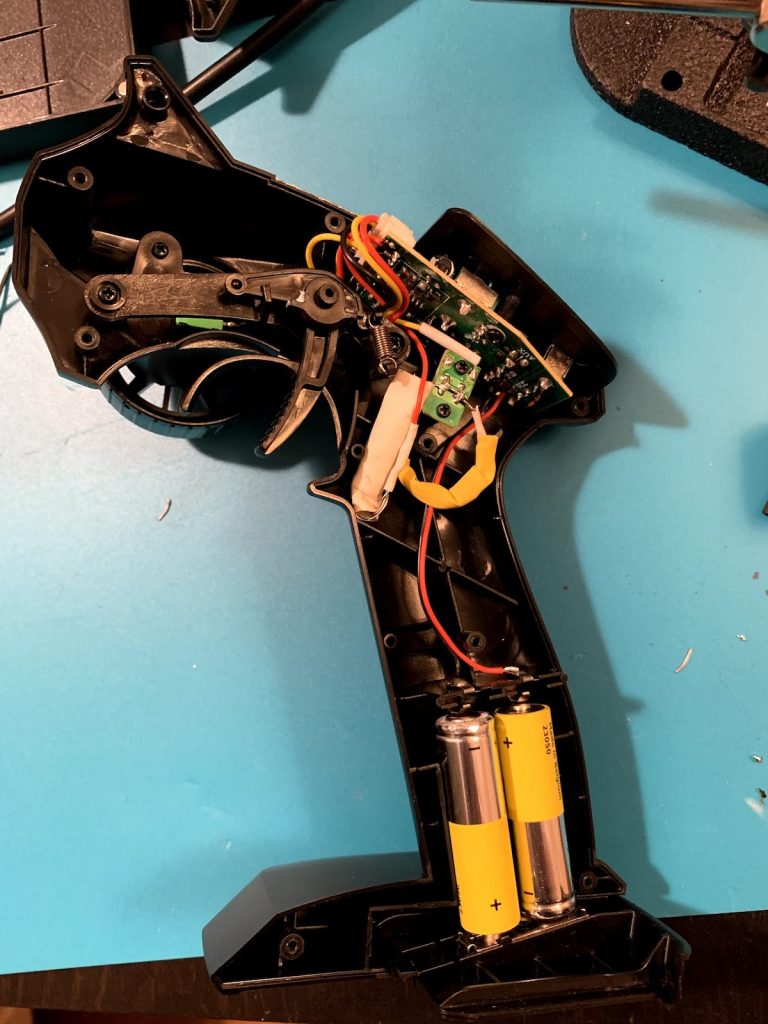 Here I will post a comparision video, to see the difference between standard / limited training mode achieved by this mod.